3 Essential Requirements for Staff Success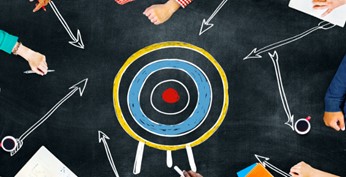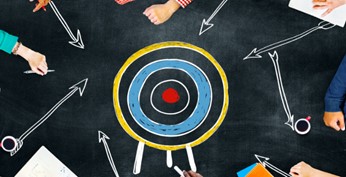 No one wakes up and makes the decision to be mediocre or do just enough to get by. Even "paycheck chasers" want to be complimented and have their ego nurtured. If they are properly equipped to meet the challenges and are in a culture that supports their successes, employees are less likely to leave.
Staff Want to Succeed – Let them!
Leadership can both pave the way, and get out of the way, by focusing on these three essential factors.
EXPECTATIONS – Setting the expectation clearly for each position AND having a culture that supports the values can help employees prioritize. What does success look like? Is it getting tasks done, or resident satisfaction – and in what combination? Do I just empty the garbage can or can I engage with the resident? Does your culture value resident connection or customer service excellence? Open communication is a key component because every day brings change, new challenges, which means new expectations – and a new definition of what success might look like.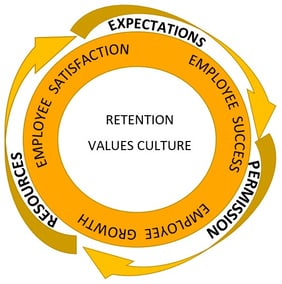 PERMISSION – Permission is given and taken both overtly, and it's implied by actions. For example, recognizing a job well-done, even if it's a small triumph, reinforces. However, following behind someone to re-do a task 'your way' without communicating, is taking away permission – know the message your actions are sending. Permission is also allowing staff the time to be successful. Time is a very important consideration, even in small doses, when we expect resident connection, Person-Centered Care, and a Compassionate Culture. Do your direct care workers have permission and time for tasks and connection?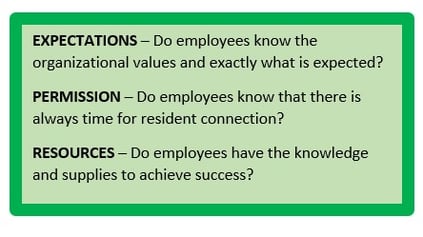 RESOURCES – This may be an over-arching umbrella of components for employee success. Resources come in the form of tangible items, like Flashback Cards or Reading2Connect Books, and resources are also education, training, and skills building. By giving someone Flashback cards, you are setting the expectation to use them, which is also giving permission and time to use them. By teaching someone empathy or better communication techniques, you are expanding opportunities to be successful, but also helping to build culture, and investing in the individual employee. Providing education is also a way to communicate new or changed expectations. From infection prevention to dementia care, employees need to have the physical resources and the knowledge to properly perform any task or uphold organizational values.
After a recent training with AGE-u-cate Training Institutes Dementia Live Experience, the LNHA had this to say: "Most of the feedback I received after this training was the staffs lack of knowledge of why residents with Alzheimer's do what do they do." – Imagine what care looks like today because staff have now been educated and given tools to better understand and care for their residents.
If you aren't familiar, Dementia Live is a high-impact, dementia simulation experience that immerses participants into life with dementia, resulting in a deeper understanding of what it's like to live with cognitive impairment and sensory change.
To learn more about the Dementia Live program, visit www.ageucate.com/dementialive or view the on-demand video.