Calling Attention to Elder Abuse Awareness and Prevention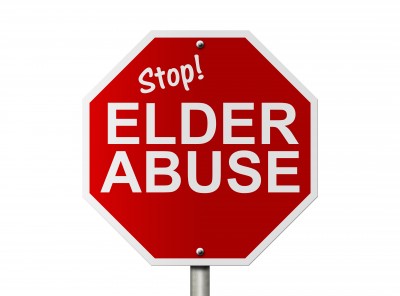 The National Institute on Aging states, "abuse can happen to anyone—no matter the person's age, sex, race, religion, or ethnic or cultural background. Hundreds of thousands of adults over the age of 60 are abused, neglected, or financially exploited each year. This is called elder abuse."
Emotional abuse includes yelling, threatening, or saying hurtful words.
Neglect includes leaving a senior alone without properly planning for care or ignoring requests for help.
Financial abuse includes misappropriating funds or stealing belongings.
Abuse is a willful act with the intention to harm. Indeed, we must be diligent to not excuse or look the other way regarding abusive actions towards frail elders. A complete list of the forms of abuse can be found here.
Risk Factors
Caregiving refers to attending to another person's health
needs.
Approximately 82% of the care for frail older adults is furnished by family members, and 18% by paid professionals. By and large, these numbers represent that the bulk of care for elders is provided in private homes.
Caregivers experience high levels of stress due in part to a long duration of disability and dependence. In addition, a leading risk factor for elder abuse is inadequate preparation or training for caregiving responsibilities. A lack of training and education for caregivers contributes to feelings of frustration and even anger. Without a doubt, stress for family and professional caregivers is a growing concern as the population ages.
Furthermore, Americans over the age of 85 have a 33% chance of affliction with Alzheimer's Disease. Sadly, elders living with dementia are at an even higher risk of abuse due to cognitive impairment and memory loss. Consequently, this leaves many elders at risk as the U.S extends longevity.
Prevention
Educate yourself and others about how to recognize and report elder abuse.
Understand the effects of dementia and how it makes a person more vulnerable to abuse.
Seek support if you are a professional or family caregiver. Coping resources are available.
Understand your limits and recognize the signs of stress.
Protect financial resources early on.
As the U.S population ages and becomes more diverse, focused attention on elder abuse prevention is critical. For this reason, public and private enterprise programs are essential.
To that end, The AGE-u-cate Training Institute is awarding a Compassionate Touch Certified Community training to one Assisted Living, Memory Care, Nursing Home, Home Care, or Hospice Agency in all 50 states and the District of Columbia. On this occasion, 51 organizations will have a powerful tool to combat the stress-infused isolation crisis that is happening in elder care nationwide.
The online application process is simple and the form along with more information can be found at https://ageucate.com/index.php?main_page=touching_moments.
In conclusion, please take a moment to apply and join the fight against elder abuse.
Julie has worked in Aging Services for over 30 years and has been a Licensed Nursing Home Administrator since 1990. She is a Certified Master Trainer with the AGE-u-cate Training Institute. Through her company Enlighten Eldercare, Julie provides training and educational programs on elder caregiving for family and professional caregivers. In addition, she is an instructor at Northern Illinois University and lives in the Chicago Northwest Suburb of Mount Prospect, IL.