PTSD and Dementia - Is there a Link among Veterans?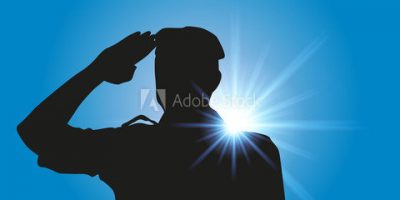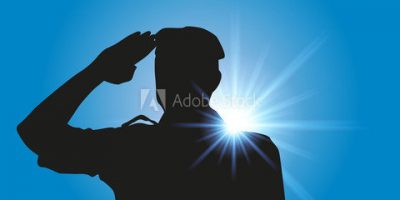 Independence Day is our opportunity to honor the heroic efforts of our veterans and their sacrifices in securing our safety and freedom. These brave men and women in our armed forces face many challenges living with wounds of war, time away from their families, PTSD, often having to transition to life as civilians and the challenges of finding work outside of the military.
Is there a link between PTSD and prevalence of dementia among our veterans? According to Clifford M. Singer, M.D., an adjunct professor at the University of Maine and Cheif of Geriatric Mental Health and Neuroplasticity at Acadia Hosptial and Eastern Maine Medical Center in Bangor, Maine, there is, in fact, a dramatic increase in the prevalence of dementia among veterans. Because of the aging of the veteran population and a high prevalence of dementia risk factors among veterans, it is estimated that there will be 423,000 new cases of Alzheimer's disease and other dementias among military veterans int he decade ending in 2020. Iver 25% of these new cases of dementia will be associated with specific military factors, especially traumatic brain injury (TBI) and post-traumatic stress disorder (PTSD).
Post-traumatic stress disorder (PTSD) is a chronic and severe anxiety disorder that can occur in people exposed to serious injury, violence or threat of death or violence. Studies show that it is diagnosable in 22% of Irag and Afghanistan veterans entering the VA health care system. It is known that PTSD increases vascular risk factors, such as hypertension, hyperlipidemia and diabetes in veterans, and all of these present increased risk factors for developing dementia.
PTSD, like depression, is associated with smaller volumes of the hippocampus, the part of the brain that processes memory and emotions. Also like depression, PTSD increases the production of cortisol, a stress hormone that impairs normal repair and cell regeneration in the hippocampus. This, according to Dr. Singer, may be the reason why combat veterans with PTSD have smaller hippocampal structures and memory deficits compared to other controlled groups of people of the same age that are not veterans.
Interestingly, there is also genetic risk factors for PTSD that also increase risk factors for dementia, yet there is no research to support that PTSD increases risk for late life dementia, or whether PTSD and dementia just share common risk factors.
Further research is taking place that is aimed at finding a direct link with PTSD and dementia among our veterans. In the meantime, those who are serving veterans must be trained in caring for persons living with dementia, as the rise in veterans living with cognitive impairments, whether caused by PTSD or other factors, will continue to rise dramatically in the years ahead.
Pam Brandon is President/Founder of AGE-u-cate Training Institute and a passionate advocate for older adults and those who care for them. She is the creator of the internationally recognized Dementia Live® Simulation and Awareness program.
http://www.AGEucate.com