COVID Recovery: Developing the Next Generation Aging Services Workforce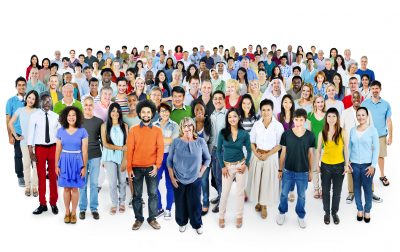 Eight months after the start of the pandemic, Aging Services providers can barely hang on to enough staff to care for their residents. Emphatically, The Washington Post exclaims that nursing home workers now have the most dangerous jobs in America, and they deserve better.
Pre-COVID, workforce development, and recruitment in Aging Services was a crisis. Indeed, if there is a level above crisis, we are now there. Therefore, it is time to plan for COVID recovery and reinvent practically everything about the aging services industry.
An article in The Journal of the American Medical Director's Association states, "We, as a global society failed our nursing home community, residents, relatives, and staff." The article further states that that future recruitment of staff will be an even greater challenge.
With a vaccine glimmer of hope in site, we need to construct the next generation of the aging services workforce.
Cultivate a Vital Workforce
AGE-u-cate Training Institute delved into research about best practices to recruit and retain employees. We are pleased to present the result of our work in this white paper, "REVEAL Aging."
Solutions are needed to elevate the vocation of the aging services workforce. To that end, we conclude that it starts with a redesign of the education and training curriculum. Specifically, content redesign and training delivery methods need to reflect the realities of the aging services worker.
The next generation of workers need essential knowledge and skills to care for all elders effectively. In addition, a clear and achievable career path should be in view, for this will be a recruitment remedy.
In conclusion, it is time to put Humpty Dumpty back together. But, one could ask if he ever was. For this reason, it is time for a new vision for the aging services workforce.
Julie has worked in Aging Services for over 30 years and has been a Licensed Nursing Home Administrator since 1990. She is the Director of Grants and Consulting Projects and a Certified Master Trainer with AGE-u-cate Training Institute, and a Certified Dementia Practitioner. In addition, she is an instructor in Aging Services and Leadership at Northern Illinois University and lives in the Chicago Northwest Suburb of Mount Prospect, IL.