How Five Minutes a Day Can Transform Care for Older Adults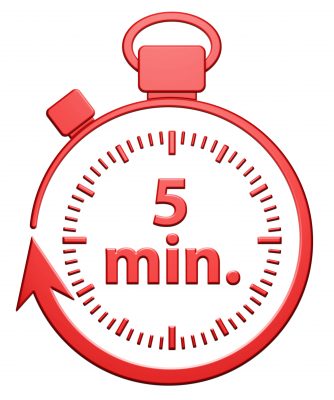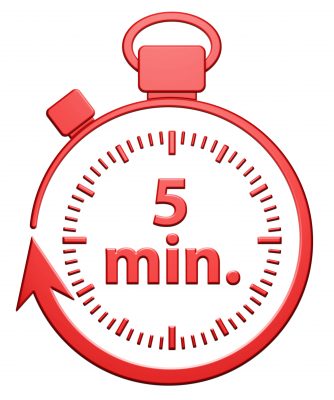 Time is precious. Staff is in short supply. Family caregivers are stretched to the limit. Just taking care of the basic needs is hard enough, so five minutes a day seems - IMPOSSIBLE!
Humanizing care is the core of the person-centered philosophy initiative sweeping this country. Dignity, respect and understanding the needs of any aging person is a culture change that I believe with enough stakeholders will transform care from the medical model that has driven our health care system for far too long.
If holistic care is the core of this belief, then education and tools for those who care for our older adults is paramount. Tools that are feasible, effective, and will be sustained within the organization. So, how can five minutes a day change someone's dignity or sense of respect?
Engaging and communication are absolutely essential elements that must be integrated into our staff training and family education plans. These tools are incredibly simple to use, yet often overlooked because we are concentrating on the box checking (aka meeting regulations and requirements). While charting is certainly important, let's not overlook the essential elements of engagement and communication.
Here are 10 examples that can transform a person's dignity, self-respect and value in five minutes a day:
Remove words of endearment (honey, sweetie) and refer to them as they would like to be: Mrs., Mr. Sarah, Fred. This takes one minute to ask another staff member, family or even the patient!
When speaking, look at the individual in the eyes, talk clearly and slow down! You don't have to shout (no one likes being yelled at!). This small gesture tells another person you are engaging with them because you want to engage.
Use gentle touch on the hands, shoulders, arms or face to develop trust and show the person you genuinely care. Touch will induce chemical changes in the brain that induce relaxation, reduce stress and many other benefits.
Ask a person something about them. It may be about their family, or what they did in their career, or a hobby. Learn one new thing about them every day.
Compliment and smile! "You have a lovely blouse on today, Mrs. Smith. I love the spring colors". "Mr. Jones, I appreciate your smile - it really lights up my day!"
Practice mindfulness - being centered and in the moment when you are with your care partner. When one is distracted or stressed, it shows! Deep breathing or meditation can and should become a part of every caregiver's daily de-stress routine.
Pay attention to your body language and expression. Clenched teeth, rolling eyes, closed arms all tell another person you don't want to be where you are.
Learn what music your care partner enjoys and throughout the day, play this music to set the tone for whatever the circumstances.
Take a 5 minute walk outside and enjoy nature - it calms the soul, reduces anxiety for both care partners, not to mention the healthy shot of Vitamin D!
Accept the moment and that no matter what positive things you do as a caregiver may not always be helpful that day. Tomorrow, however is a NEW day!
Pam Brandon is President/Founder of AGE-u-cate Training® Institute and a passionate advocate for changing how we care for older adults.