Adventures in Senior Care...An Industry on the Move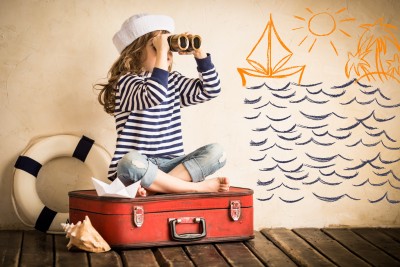 I'm always energized after attending and speaking at conferences. Learning about creative programming, new technologies being developed and how we are preparing for the next wave of seniors makes me even more excited about our future as a training and education provider. To be in the senior care industry today means adventure at every corner!
Like life itself, it is the journey that counts. While industry analysts try to predict future trends, we all know that there will be surprises along the way. I often relate caregiving for older adults, especially those with chronic illness - to riding a roller coaster. Up one minute, and down the next with twists and turns along the way.
These incredible highs and lows are experiences that leaves you forever changed. Leaders, entrepreneurs, clinicians, academicians and seniors dealing with aging issues, like dementia or other chronic illnesses themselves are collaborating to make a better world for us all. The fact is our society is aging quickly. How we age and care for others in the years ahead is up to us.
Adventures don't come without risks. Entrepreneur Tony Robbin's quote is a reminder that with every new opportunity, there will most likely be some difficulties along the way - "Stop being afraid of what could go wrong, and start being excited about what could go right."
Dynamic products and programs like Eversound, Eldergrow®, SingFit™️ and Ageless Grace® are just a few that come to mind that are stretching the limits of possibilities for seniors to live fully. Embracing creativity and boldness, these companies are successfully transforming the growing numbers of professional and family caregivers who can also see their lives enriched along with their care partners.
It's an incredible time to be in Senior Care!
Pam Brandon is President/Founder of AGE-u-cate® Training Institute. A caregiver advocate, speaker, trainer and facilitator, Pam is passionate about embracing positive change in senior care through quality training and education.
www.AGEucate.com, www.eversoundhq.com,www.eldergrow.org, www.singfit.com