Can Computer Access in Long Term Care Improve Quality of Life?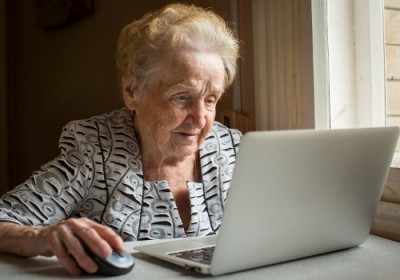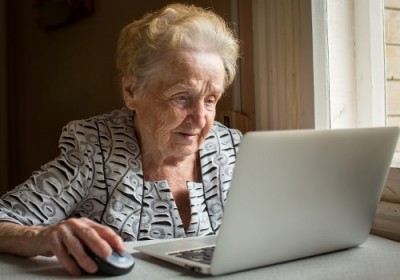 The importance of computer access for people living in long term care facilities is on the rise. As the number of seniors using technology increases, so will use of personal computers, smart phones, tablets and social media no matter where they live. One study found that among people 65 and older:
Four-in-ten own smartphones.
67% have internet access in their homes.
32% own tablet computers.
34% use social media regularly.
Those numbers will likely increase as baby boomers age. Anyone working in senior services see instances where technology access enhances quality of life.
I once volunteered at the Rowe Sanctuary in Nebraska, along the Platte River. Thousands of Sand Hill Cranes gather there on their way north. People from around the world visit to witness this spectacle. I was given the task of operating what is called the Crane Cam. It is a remote camera on the river. Its images are sent to the web through the National Geographic website. While operating the camera, a couple approached. I explained how it all worked. The woman said her mother was in a nursing home in another state. She has been an avid bird and visited the sanctuary several times. However, now that she is in a facility she could no longer bird watch. Her daughter had recently set up a computer in her mother's room . Her mother could now look in on the Cranes via the internet!
A man I provided Compassionate Touch sessions to for several years used a PC to write poetry and letters to his family. He was a successful business man in his career. His desk and computer helped retain part of his identity that was important to him.
A young man with cerebral palsy who lives in a facility regularly plays games and records music on his PC . Sounds like a typical 20 year old, doesn't it?. His keyboard is modified compensating for his poor coordination, therefore he manages independently.
I think we will see more individuals in facility care with personal computers. It might serve to lessen the feelings of isolation and boredom that plague so many who must reside in long term care.
What are your thoughts about the link between technology and quality of life for those in facility care?
Ann Catlin, OTR, LMT: For twenty years, Ann led in the field of skilled touch in eldercare and hospice. She has nearly forty years' clinical experience as an occupational and massage therapist. She created Age-u-cate's Compassionate Touch program and serves as a Master Trainer and training consultant.