Keep it Simple and Engage - Tips for Effective Dementia Training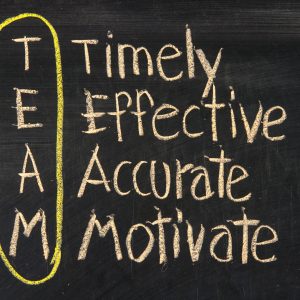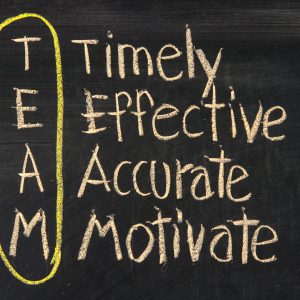 High staff turnover in long-term care is certainly not a recent phenomenon. Going back to the 1970s studies pointed to average turnover rates for registered nurses (RNs), licensed vocational nurses (LVNs) and certified nursing assistants (CNAs) ranging between 55% - 75%. With growing demands for these professions as our aging population explodes, many providers are reporting upwards of 100% turnover. Many factors need to be addressed - one being how we are preparing this workforce to work with the growing numbers of older adults with dementia? Leaders have many options for dementia training. What do we hear most often? Keep it simple and engage the learner!
The question is - Have we made dementia training to complex?
Before I go further on the urgent need for more effective dementia training, I want to make note of the other factors that lead to high turnover rates. Certainly, low wages and high stress in this field leads to burnout rates at a faster rate than other fields. Research has also pointed to organizations that foster communications and teamwork, and rewarding employees as being a growing factor in lowering turnover and keeping high-quality employees.
Because eldercare is fast becoming about dementia care, dementia training is now front and center on the agenda of virtually every elder care provider and hospital, and with dementia friendly initiatives, it's safe to say that if you are NOT prioritizing this urgent need, you will be left far behind in a short period of time. To support this effort, state and federal mandates are now in place to ensure that staff is better prepared to provide quality care to those living with dementia.
Our workforce is culturally diverse and reaches across several generational groups. The findings revealed human attention span has fallen from an average of 12 seconds in the year 2000 to just eight seconds today. Humans now have less of an attention span than a goldfish (nine seconds average). A study by Microsoft revealed that the decrease was seen across all age groups and genders in the study. Those in the age bracket of 18 to 34 had a 31 percent high sustained attention span compared to those age 55 and over at 35 percent.
What does this mean for dementia training? With a high-turnover, a culturally diverse workforce with decreasing attention spans, we need to be able to train quickly, effectively and provide rewards for those who are using trained skills to improve care.
Here are tips for rethinking your dementia training program:
Communication techniques should not be overly complicated. Simple tools that are effective and feasible to adopt will be integrated much more successfully by staff.
Focus on the effects of dementia, and not the disease itself. Effects include the changes that take place with problem-solving, judgment, sensory changes, memory, mood, language, personality. Teach techniques with role-playing and team-work rather than listening to a presentation. Learners who are engaged retain more knowledge.
If you are going to teach a new tool, having the learner go through a like experience will provide them with an inside-out understanding of the person with whom they are caring.
Dementia training should include techniques that will reduce stress for both care partners.
Think tools. Does this training provide feasible, effective tools that caregivers can easily reach for (because they have been trained simply and engaged in the training)? If tools are not part of the training, what they learn will soon be forgotten.
Reward employees with benchmark successes. We all need to nurture care staff far more than most of us are doing!
Pam Brandon is President/Founder of AGE-u-cate Training Institute and a passionate advocate for culture change and caregivers. She is the creator of the internationally acclaimed Dementia Live awareness and training program, co-developer of Compassionate Touch and other dementia education programs. pam@ageucate.com