Creating Neighborhoods for Life - What Research Tells Us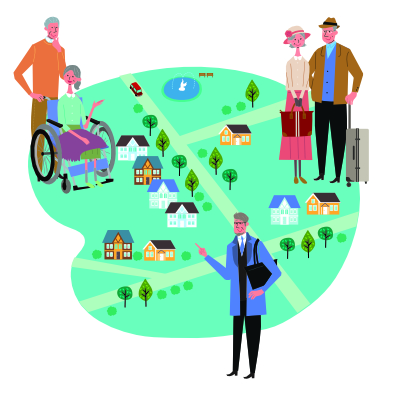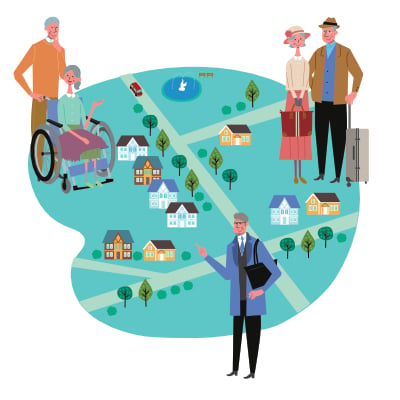 The number of older people is rising dramatically, particularly those in the 85 years and above age group. Because the likelihood of developing dementia increases with age, reaching a one in 3 chance by the time a person reaches 85, we must turn our attention to eldercare, age-friendly initiatives to be that of dementia-friendly initiatives. Let's look at what research tells us about how our neighborhoods can be transformed to age-friendly, dementia-friendly places for people to live as they grow older.
The Wellbeing in Sustainable Environments Research Unit of the Oxford Institute for Sustainable Development in the UK concluded a three-year research project, examining how the outside environment could be more dementia-friendly. These findings are enabling designers to consider criteria in developing dementia-friendly neighborhoods, whether that is in urban, suburban or rural areas.
Summary of their key findings include:
Older people with dementia, particularly in mild to moderate stages, continue to go out alone, many times daily.
Older people with dementia tend to limit their outside activities to relatively undemanding situations, such as going to the corner shop, posting a letter or going for a walk.
Older people with dementia tend to use cars or public transport only when accompanied by others os that independent outside activity is restricted to the immediate neighborhood within walking distance of home.
Although the interaction of older people with dementia with the outdoor environment is limited, it is clear that it provides some sense of independence and self-respect at a time when they are losing control over their own abilities and lives.
Older people with dementia generally enjoy going out but anxiety, disorientation or confusion can occur in complex, crowded or heavily trafficked places or when startled by sudden loud noises.
Older people with dementia tend to be less aware of physical and social dangers in the outdoor environment and of the possibility of losing the way than older people without dementia.
Older people with dementia cannot always interpret the cues that signal the use of buildings, the location of entrances or the behavior that is expected in different places.
Older people with dementia continue to plan and visualize proposed routes and tend to use landmarks and other visual cues rather than maps and written directions as wayfinding techniques.
Older people with dementia tend to prefer mixed-use, compact local neighborhoods, quiet pedestrian streets and welcoming open spaces, simple explicit signs with large, dark, unambiguous graphics on a light background.
Older people with dementia prefer smooth, plain, non-slip, non-reflective paving and easy to use street furniture in styles familiar to older people.
These guidelines provide us with valuable insight in creating neighborhoods of the future. As the dementia-friendly initiatives sweep our country, it is important that leaders gain the education and knowledge about dementia and how we might best work collaboratively to allow as much safe independence for our older adults as possible.
Pam Brandon is President/Founder of AGE-u-cate Training Institute and a passionate advocate for older adults and those who serve them. She is the creator of the internationally recognized Dementia Live® Program, enabling those who care for and serve older adults to gain a first-hand understanding of living with dementia.