Dementia-Friendly Reading Reduces Staff Direction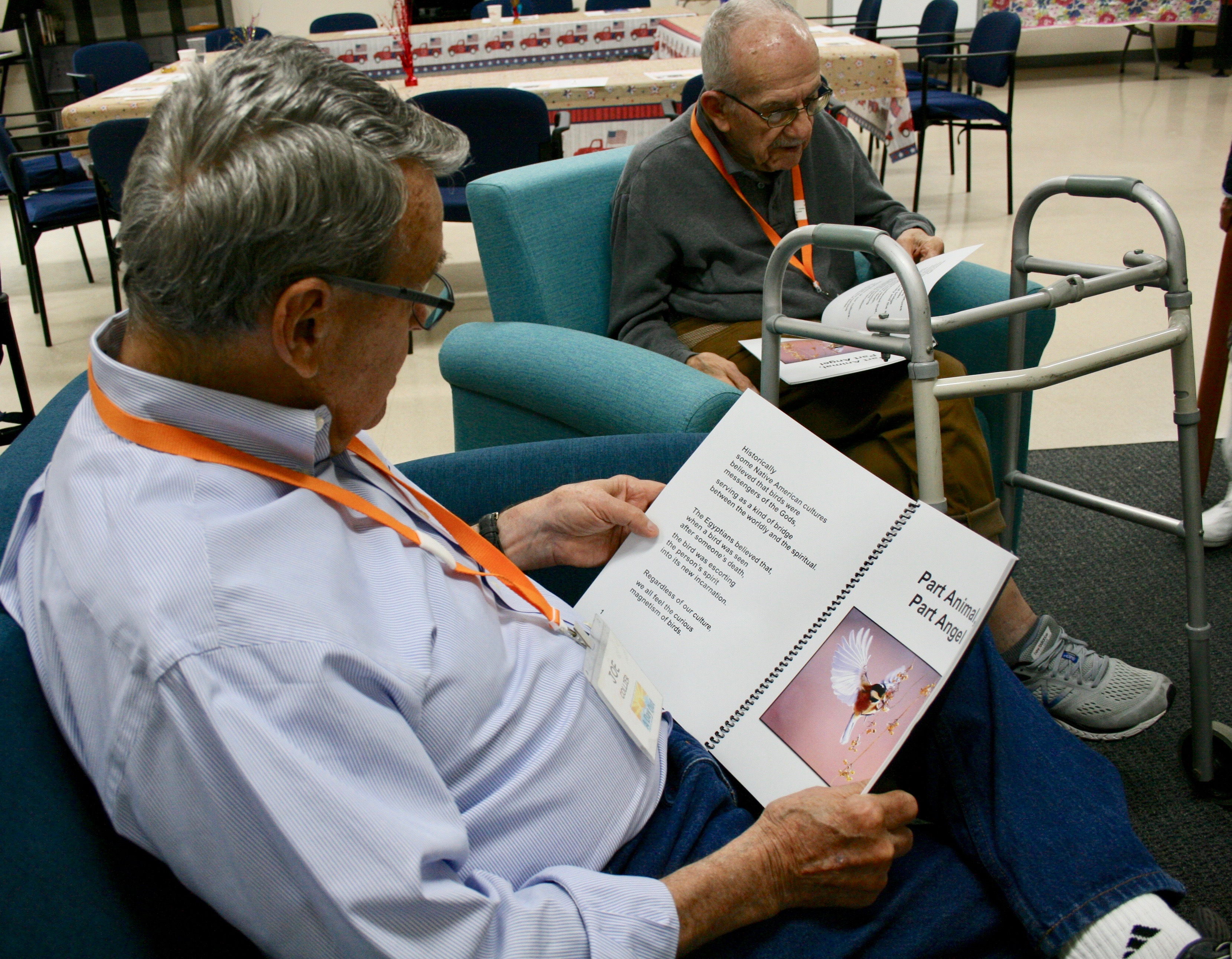 In the world of options for quality life engagement programming, seeking activities that decrease staff direction serves many purposes:
Promotes resident independence

Nurtures person-centered, resident-directed experiences

Facilitates authentic peer socialization
Beyond the obvious challenges of staffing shortages, self-directed activities programming is a win-win solution to promoting quality of life for both residents and an often over-burdened caregiver.
If you are an aging services provider seeking to expand your offerings for personalized, enriching, and age-appropriate experiences, this is an excellent time to explore the Reading2Connect program. A case study with Vivage Senior Living is a valuable resource for reviewing results.
Based on the educational philosophy of Maria Montessori, the Dementia and Ageing approach outlines a framework in which environmental modifications, interaction strategies, and material adaptation are woven together to enable elders to experience engagement of the mind, independence, and emotional connections with others. Dementia-friendly reading is one example of putting this approach into practice.
When support partners, such as staff or family members, introduce dementia-friendly books and mindful communication strategies, people living with dementia are more likely to feel confident and at ease when exploring a book.
Self-directed reading is most successful when support partners do NOT use a teacher-student dynamic. This allows readers to engage in an unscripted, organic activity while interacting with books in their own way and at their own pace.
The most critical element needed to support an elder's ability to read independently is the format of the reading material itself. Accessible reading material for elders needs to compensate for the cognitive, visual, attention, language, and motor difficulties they experience to exercise their intact reading ability.
Here are some tips that quality dementia-friendly reading material should include:
Content that is age-appropriate

Content that is ability appropriate

Topics that have energy and stir emotions





"Highly readable writing for older adults should befit the richness of adult experience and memory. It is important not to underestimate the capacity of the participants or attempt to protect them from the range of both human experience and their own share of it. "
If you would like to learn more about bringing back the joy of reading to adults who can no longer read standard published material, contact us today to schedule a Reading2Connect demo.