The Important Role of Faith Community Nursing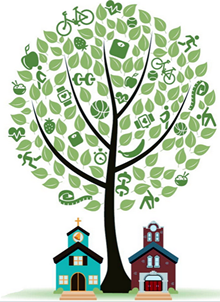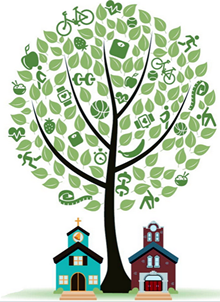 Faith-based hospital organizations recognize the impact of partnerships with their local faith-based communities. The important role of faith community nursing programs is to bridge the gap in helping congregational nurses to meet the needs of their faith communities.
Who are faith community nurses? They are licensed, registered nurses who focus on the intentional care of the spirit, assisting the members of the faith community to maintain and/or regain wholeness in body, mind and spirit. Often this program integrates a covenant between the hospital, the faith community and the registered nurse.
How can faith community nursing programs help with dementia care? Caring for a loved one with dementia can be a heavy burden. Families often turn to their faith communities after their families for education, support and resources. If hospital faith nurses are able to coordinate information, services, education and support through a faith community nurse who works directly with those members, transfer of important information to those families becomes critical.
If families are able to call upon the expertise of a health care professional who is medically qualified, has experience in helping caregivers and individuals living with dementia, this can be a huge help to that family in keeping their loved one safely at home, finding needed respite services or community-based care.
As hospitals branch out with community clinics, expanding their physical reach to neighborhoods, the role of outreach efforts to bridge educational services with faith communities is a huge opportunity and benefit for the hospital, community organizations and ultimately the families who desperately need access to support, education and resource information.
The role of faith community nursing will no doubt evolve with the fast growth of the aging population and rise of family caregivers. The "village" concept is taking hold with the initiatives of many aging services, hospitals and grass-roots efforts coming together to reach homebound older adults who too often don't know where to turn or how to start to look for help.
Pam Brandon is the President/Founder of AGE-u-cate Training Institute and a passionate advocate for older adults and those who serve them. The creator of the internationally recognized Dementia Live sensitivity awareness program.
http://www.AGeucate.com