There's Just Something About Aging Services People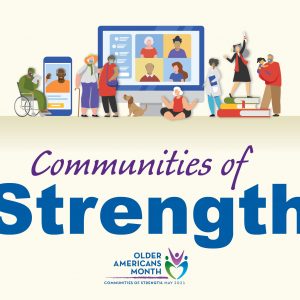 I just returned from spending two days in Columbus, OH at the Ohio Healthcare Association Conference with my AGE-u-cate colleague V'Ann Guiffre. I now realize how much I have missed interacting in person with "my people." There is just something about people that work in Aging Services! I won't do justice in explaining what I mean, but you know, there is just something there.
More people attended the conference than I expected, and that was great to see. It sort of felt like the good-ole-conference days, strolling the exhibit hall, welcoming people to our booth and insisting they take plenty of pens, camera covers, and chocolate.
I will attempt to summarize the "something" that I felt from the conference attendees.
1. Resilience. I kind of expected faces to be war-torn, as if the life had been sucked right out. But, that wasn't the case! One nurse said, "You do what you need to do to get through each day and hope that tomorrow will be better." There was lots of hugging and visible camaraderie. Maybe the pandemic brought us closer?
2. Dedication. These people show up to do the hardest work in less than ideal circumstances, because they truly care about the well-being of elders in their care. A visitor to our booth said, "Compassionate Touch was a life-saver for my residents, we used it all the time to help them feel loved and less anxious."
3. Sense of humor. Over the years, people have said that I should write a book about all of the head-scratching, not to be believed experiences of my last 30 years. We have learned that we must laugh, and simply not take ourselves too seriously. Sometimes, it is all you can do. There was no shortage of laughter at the conference! It is cathartic to laugh with others at shared experiences who know exactly what you mean.
I hope the conference get-away was as soul filling and rejuvenating for all the attendees as it was for me. Thank you to the Ohio Healthcare Association for hosting a most wonderful retreat for people that so needed it.