How Texas Christian University is Preparing Nursing Students with Experiential Dementia Training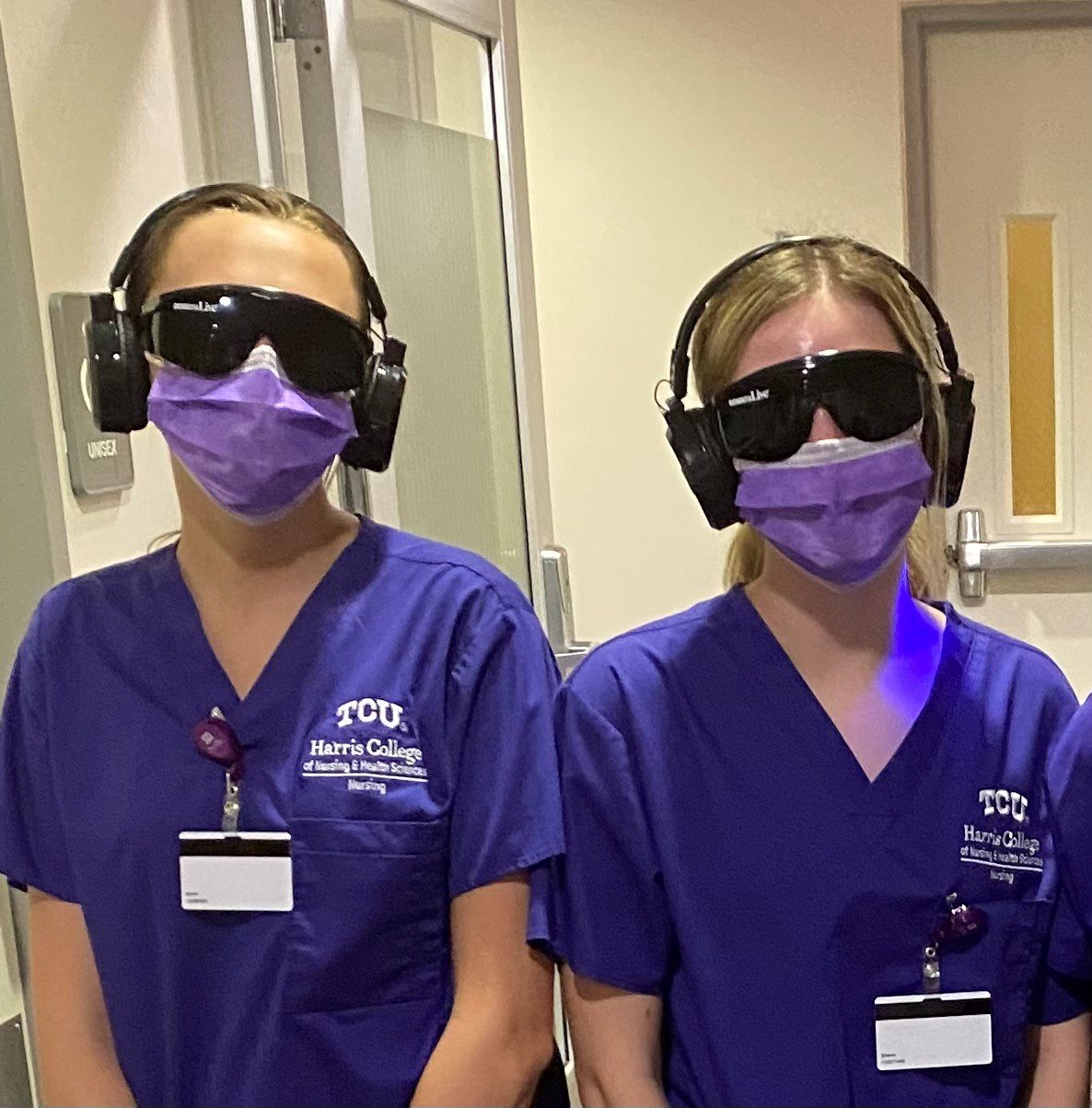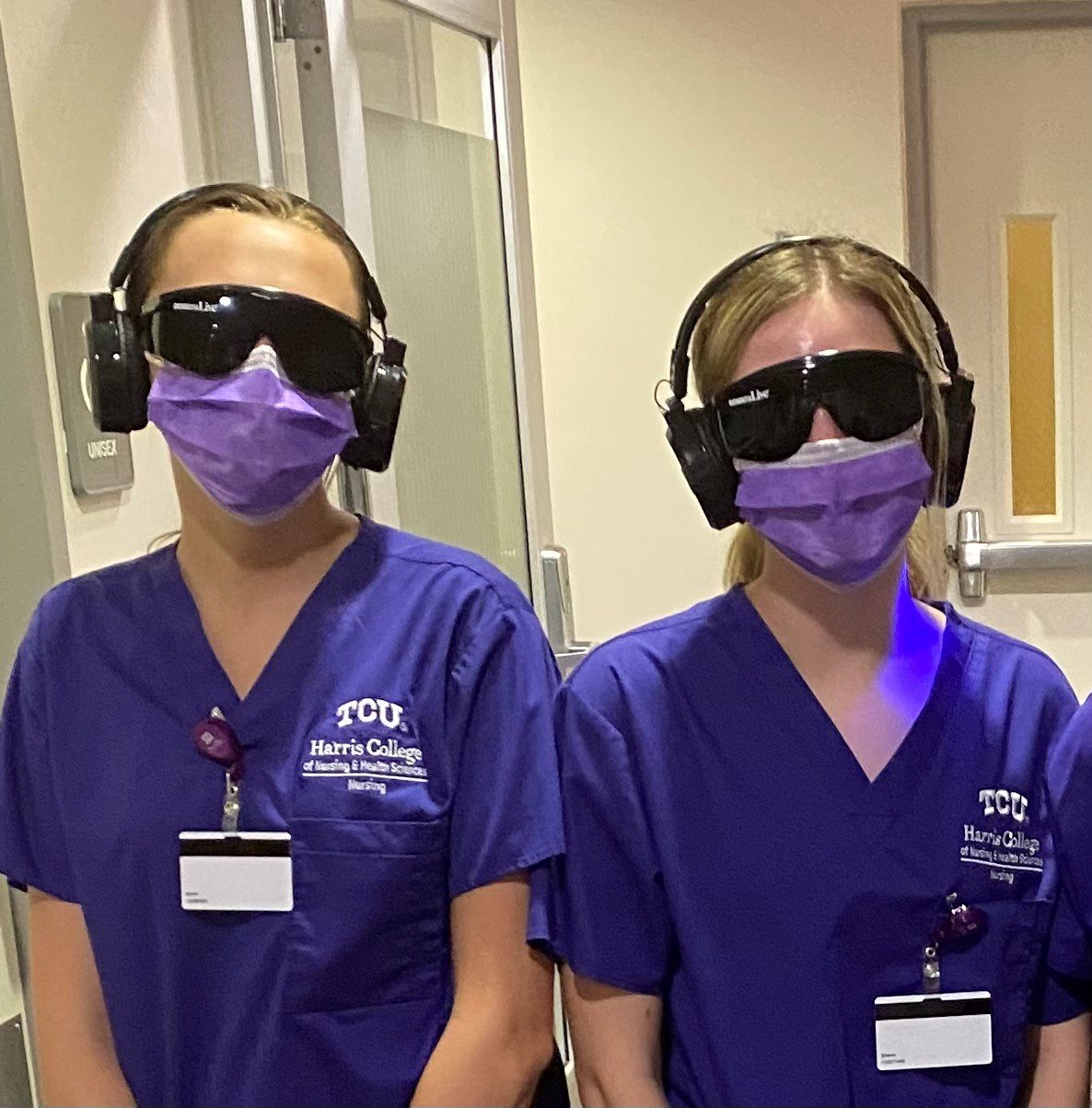 "Preparing our healthcare professionals to work with the aging population must include quality dementia training. We've found the gold standard with Dementia Live🅡", Michelle Kimzey, Ph.D., Assistant Professor, Texas Christian University Harris College of Nursing and Health Sciences.
Our rapidly growing aging population translates into higher rates of dementia, a public health crisis affecting virtually every sector of communities. I was pleased to connect with Michelle to learn more about how they use Dementia Live🅡 as part of their student training.
Here's an excerpt from our discussion:
Why is it important that TCU College of Nursing offer robust dementia training to its students?
It is essential that our students be prepared to care for those living with dementia. They will be affected by dementia professionally and personally. Many students have a family member living with dementia, and most will care for someone with dementia in their clinicals. The statistics speak volumes about the rising number of people living with dementia (diagnosed and not) in our communities. This population needs our students to be equipped to deliver empathetic care and advocate for themselves and their families.
How have you used the Dementia Live🅡 training to enhance your student's knowledge?
Dementia Live (DL) has been the gold standard for giving students a hands-on experience on what it might be like to live with dementia. This simulation is delivered to every nursing student along with dementia basics. DL always brings the students to the "A-HA" moments- there is so much more than memory loss. They quickly realize that their reactions are similar to what they observe in those living with dementia. DL allows them to better understand and become more empathetic to others. It is a favorite with our students!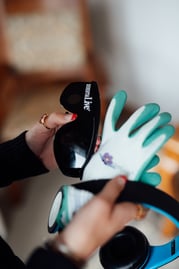 What differentiates Dementia Live from other dementia training?
DL is an experiential tool- it allows students to immerse themselves into the experience. DL gets their attention, and they are curious about dementia wanting to know more. Lecture, case studies, and other training tools build off DL because we can constantly reflect on their DL experience.
Can you share a story (s) about how it has impacted your students?
Student Quote 1: "DL truly made me what to take this course last semester, and I am so glad I was able to. I want to learn as much as I can about dementia, those living with dementia, as well as learn how to educate others. There is still such a massive stigma about dementia. I want to be able to serve as an educator and advocate for dementia."
Student quote 2: "My grandmother had been recently diagnosed with dementia prior to my experience in the simulation and I now have a greater understanding of the importance of compassion and kindness with those who live with this disease. Because of her recent diagnosis, my parents and I were unsure of how exactly to support her through this and since she and my mom do not have the best relationship, it was quick to become annoyed with her inability to remember topics she had told her only 20 minutes prior. I wanted to take this class to share the information I learned with my parents to better understand the disease process and how to support someone living with dementia. The simulation opened my eyes to the extent of senses that dementia can affect and how frustrating it can be to not only a family but the person living with dementia themself. After the simulation and now after each class meeting, I call my mom to tell her about everything I learned in the class, which helps her when she is on the phone or visits with my grandmother.."
Can you tell me about your research?
We have done a few studies using DL as the intervention. We have reported an increase in dementia knowledge, empathy, attitudes, and reduced stigma.