Helping Caregivers through Fear and Anxiety of Dementia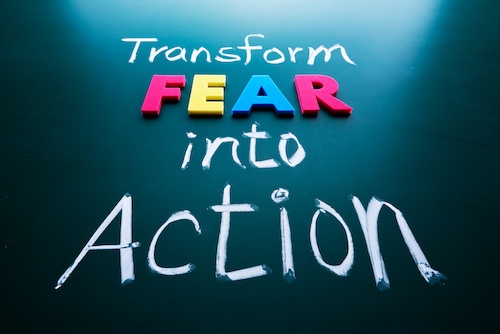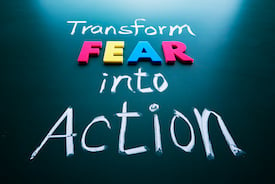 It's frightening to care for someone you don't understand. People living with dementia (PLWD) are themselves often filled with fear and anxiety and express themselves in ways that are difficult for others to comprehend. For a family member or professional who is helping persons who are themselves trying to cope with the cognitive changes going on in their brains, it is a domino effect that carries over to care partners. Fear, anxiety, guilt, and feeling very frustrated in not having the tools to better communicate and respond to stress reactions leave caregivers feeling helpless.
Aging service providers need to do more to help their staff better understand the people they are caring for. They need to do a better job of helping families understand their loved ones. Families are a critical link in the care team who are often ignored. While most aging services providers know this is imperative and many prioritized this in their training and education initiatives, the pandemic turned training initiatives upside down.
Dementia is not going away. Staff training is needed now more than ever. Families are desperately seeking education and support from aging services with whom they engage to help them care for their loved one.
Fear and anxiety are rooted in not understanding another person. When we can't step into their world and walk in their shoes, all we can do is imagine from the peripheral what it might be like to be challenged 24 hours a day/7 days a week. We can imagine the frustration, confusion, anger and fear that goes along with losing touch with your world and with yourself.
I once heard a caregiver explain what it was like for her caring for her mother with dementia. She lived with the expectation that at any given moment, something would happen that was like Waterford glass being shattered in front of her. It might be an outburst, or responding the same question for the "umpteenth time", or her own lack of knowledge that kept her from feeling that she was at all equipped to communicate, much less provide adequate care for her mother.
As PLWD descend away from the reality of their world, caregivers are all too often doing the same thing. Trying to cope with their own emotions of loss and grief, fear, anger and guilt while often physically, emotionally and spiritually exhausted. The combination of each both caregivers losing themselves as dementia progresses can be a recipe for greatly diminished quality of care provided, declining quality of life for both care partners and certainly the well-being of both care partners is at great risk.
We need to get back to the basics of what caregivers are needing: an effective means with which they can gain a deeper understanding for the person they are caring for; tools to strengthen empathy, and the support and encouragement that this skill can be learned; and they need tips and techniques to better communicate with PLWD. If these foundational needs are fulfilled at some level, care partners will begin their journey of feeling better prepared and empowered to do the important work of caring for another person. Without this foundation, we're just passing on information. And information alone, does not change the way we think, feel and act.
As we move forward from COVID to recovery, it's more important than ever we realize the toll that this pandemic has taken on care partners. PLWD and their care partners have been negatively impacted directly and indirectly at a much higher level than the general population. The disruption of daily routines, social interactions and health and social support has had a tremendous impact on the physical and mental health of both care partners. Faster cognitive decline and acceleration of the progression of the symptoms of dementia are a direct result of COVID.
Leaders, aging services providers, stakeholders, let's work together to create a better world for PLWD and their care partners. Let's rethink how we can effectively and efficiently train, educate and effect positive change.
Pam Brandon is CEO of AGE-u-cate® Training Institute and creator of the Dementia Live® training program. AGE-u-cate ignites change in aging services by delivering effective and affordable caregiver education and meaningful life enrichment programs, improving the quality of life for older adults.