Developing Invested Employees: How One Home Care Agency Uses Education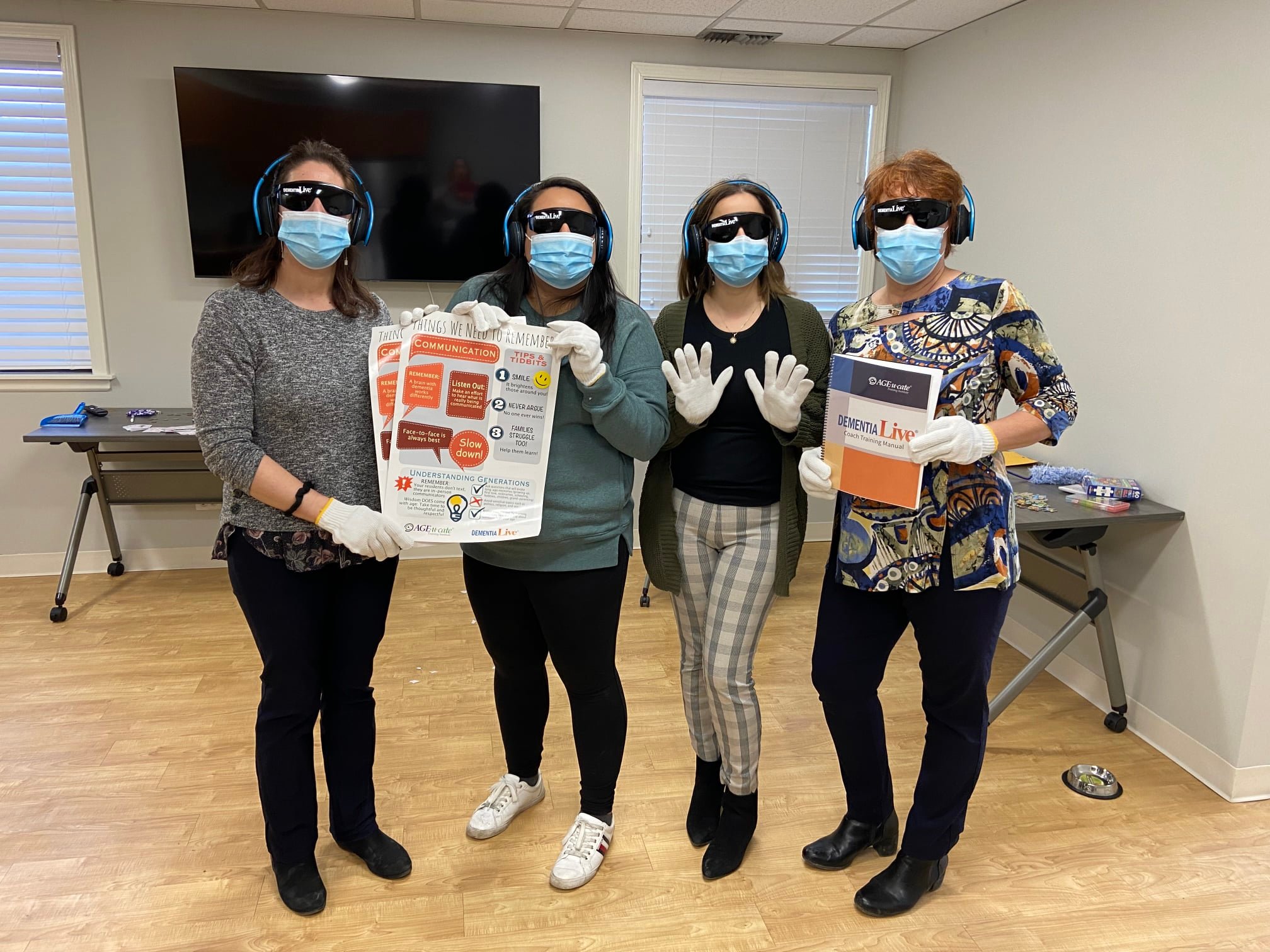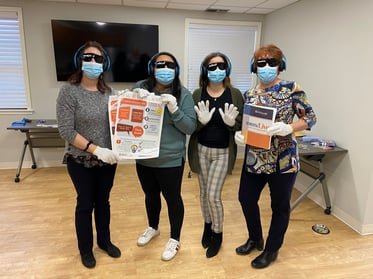 A delightful benefit of being a part of the AGE-u-cate team is being inspired by our clients and seeing the impact of our programs on their business.
Daniellah Salario is the owner of Assisting Hands Home Care, serving Arlington Heights, IL and surrounding communities, and we have had the pleasure to engage in many "solve the problems of the world" conversations.
Simply stated, Daniellah is an owner dedicated to excellent service and promoting quality of life for her elder clients, and helping elders remain independent in their homes. She definitely hits the mark on this as evidenced by the impressive 4.9/5 rating from 55 Google reviews.
Daniellah works hard to achieve what all of us in this industry hope to achieve; an invested, engaged work force dedicated to serving elders with quality care and service. We all that this doesn't just happen, it comes from the top, and I believe there are lessons from Daniellah worth sharing. Take a peek here for a snippet of our conversation:
Create the A Team!
"I want to create the best caregivers in the world!", states Daniellah. This is a Big Hairy Audacious Goal (BHAG) and I love that she believes it is possible. An essential element of her BHAG is investment in staff through education. Daniellah has felt the impact of the shortage of qualified workers. She understands the need for leaders to elevate the profession to attract more people into the industry and move them higher up on the traditional hierarchy. She looks at education as an investment in the individual to elevate skills and core competencies.
"Dementia Live in particular is a program I was drawn to because it is experiential and the type of program they will never forget because they experience the emotions associated with the program... and it leaves a huge impact on how they approach their clients. I love it, and I think my caregivers come out of it really impacted."
If you aren't familiar, Dementia Live is a high-impact, dementia simulation experience that immerses participants into life with dementia, resulting in a deeper understanding of what it's like to live with cognitive impairment and sensory change.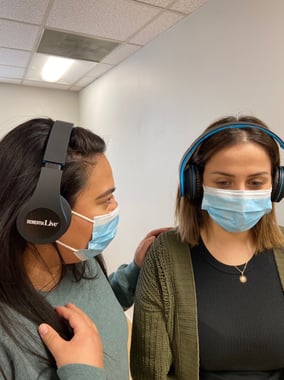 Two Assisting Hands caregivers experience Dementia Live.
Investment at the Top
Daniellah is one of the agency Dementia Live coaches! Having a company owner delivering education demonstrates a personal commitment to every employee.
"I have been working at Assisting Hands Home Care for about three months. Finding employment in this company, at a time when there are many opportunities in the labor market, was pure coincidence. I think that from the very beginning I was lucky that I found Assisting Hands. Despite only working here a few months, I already feel appreciated and important to them. I would also like to thank them for the atmosphere that is built between caregivers, patients and their families, and the common goal of providing the best possible care and helping families to care for their loved ones."
Reward Your Excellent Caregivers with Growth and Advancement
Daniellah shared that she tries not to focus too much on the lack of caregivers because the truth is, there are so many wonderful caregivers. Recruiting new people is important but retaining those you want is critical. Daniellah finds that the Dementia Live experiential program builds empathy and brings current employees even closer to the mission in their work.
Conclusion
I'll leave you with a few more highlights of my conversation with Daniellah.
"Education is something we can offer to each caregiver to develop themselves and elevate the profession."
"What it comes down to, is how you make the client feel at the end of the day."
Congratulations Daniellah on building a company with a stellar reputation and caring for those you serve with excellence. We appreciate the opportunity to contribute to your success.
To learn more about the Dementia Live program, visit www.ageucate.com/dementialive or view the on-demand video.