Recognizing the Work of Long-Term Care Ombudsman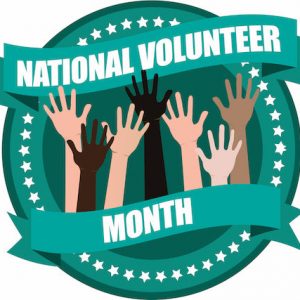 In recognition of National Volunteer's month, I'd like to honor the people who serve as long-term care ombudsman. Many people do not realize the important role they play in keeping our elders safe by advocating for their rights.
The long-term care ombudsman program is mandated by state and federal law and funded by the Older Americans Act (OAA) through the Executive Office of Elder Affairs. Under this Act, every state is required to have an Ombudsman Program that addresses complaints and advocates for improvements in the long-term care system.
According to the Long-Term Care Ombudsman Resource Center (NORC), each state has an Office of the State Long-Term Care Ombudsman (Office), headed by a full-time State Long-Term Care Ombudsman (Ombudsman) who directs the program statewide. Across the nation, staff and thousands of volunteers are designated by State Ombudsmen as representatives to directly serve residents.
What is the Responsibility of the Long-Term Care Ombudsman?
The Ombudsman program advocates for residents of nursing homes, board and care homes, assisted living facilities, and other similar adult care facilities. State Ombudsmen and their designated representatives work to resolve problems individual residents face and effect change at the local, state, and national levels to improve quality of care. In addition to identifying, investigating, and resolving complaints, Ombudsman program responsibilities include:
Educating residents, their family and facility staff about residents' rights, good care practices, and similar long-term services and support resources;
Ensuring residents have regular and timely access to ombudsman services;
Providing technical support for the development of resident and family councils;
Advocating for changes to improve residents' quality of life and care;
Providing information to the public regarding long-term care facilities and services, residents'
rights, and legislative and policy issues;
Representing resident interests before governmental agencies; and
Seeking legal, administrative and other remedies to protect residents.
We are honored to train many long-term care ombudsman on our programs. Their dedication and passion to help older adults are admirable. As our aging population swells, more people will reside in care facilities and the need for more ombudsman is growing. We encourage others to consider volunteering for this organization. You may contact your local Area Agency on Aging or the Long-Term Care Ombudsman Center to learn more.
Pam Brandon is President/Founder of AGE-u-cate® Training Institute and a passionate advocate for older adults and those who serve them.