Suicide and Older Adults - Risk Factors and Warning Signs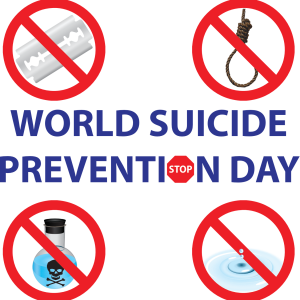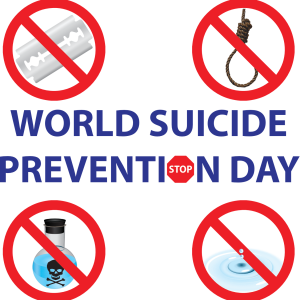 September is National Suicide Prevention Month. This year, World Suicide Prevention Day will be observed on September 10. The following information will help readers understand risk factors and warning signs of suicide in older adults.
Suicide is a serious public health issue and an immeasurable tragedy for the surviving families, friends, and communities. Many of us may not realize that older adults are at particularly high risk for suicide. According to the Centers for Disease Control and Prevention (CDC), adult males age 65 and up, were the group with the highest suicide rate in 2016. Older adults appear to have a unique set of factors that place them at high risk for suicide.
Suicide is often related to mental health conditions, such as depression, anxiety, and substance use disorders; particularly if undiagnosed or untreated. A mental health condition alone; however, is not necessarily an indicator of suicidal behavior. It is estimated that over 50% of people who die by suicide do not have a known mental health condition. Furthermore, many people with diagnosed mental health conditions engage in treatment and are able to live full lives. There are many other risk factors in addition to mental health conditions, including:
Brain injuries or disorders

Prolonged exposure to stress

Chronic pain

Life and role transitions

Access to lethal means

History of abuse or neglect

A family history of suicide

Previous suicide attempts
After contemplating this list, we can see how several risk factors may be elevated for older adults, specifically the area of life and role transitions. Older adults typically experience changes in their function and the roles they serve in their family or community. They may also experience the death loved ones, health decline, and loss of independence. Older adults face unique challenges, including functional decline, fear or becoming a burden, and concerns about long-term care and loss of independence.
Older adults are typically more isolated, more frail, more likely to have a plan, and more likely to use lethal means when attempting suicide; therefore, a suicide attempt is more likely to end in death for an older adult than for a younger adult. That being said, suicide CAN be prevented! Some of the warning signs include:
Marked change in behavior or entirely new behaviors

Increased use of drugs or alcohol

Feelings of hopelessness and/or helplessness

Talking about suicide or not wanting to live

Isolating from family and friends

Visiting or calling people to say goodbye

Giving away prized possessions
If you observe these warning signs, or if you or someone you know is thinking about suicide, please contact the National Suicide Prevention Lifeline at 1-800-273-TALK (8255).
Let's observe National Suicide Prevention Month by increasing awareness and reducing stigma!
Author:
Dr. Gabriela Frederick is a Clinical Psychologist, with a geriatric specialization. She is a Certified Master Trainer for AGE-u-cate Training Institute and is dedicated to improving care and services for older adults. Dr. Frederick may be reached at Gabriela@AGEucate.com
References:
American Foundation for Suicide Prevention (AFSP) https://afsp.org/about-suicide/suicide-statistics
Centers for Disease Control and Prevention (CDC): Data & Statistics Fatal Injury Report for 2016. https://www.cdc.gov/injury/wisqars/fatal_injury_reports.html
Mental Health America (MHA) http://www.mentalhealthamerica.net/preventing-suicide-older-adults
National Institute of Mental Health (NIMH) https://www.nimh.nih.gov/health/statistics/suicide.shtml