Caring for Someone with Lewy Body Dementia (LBD)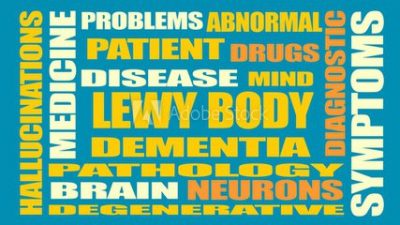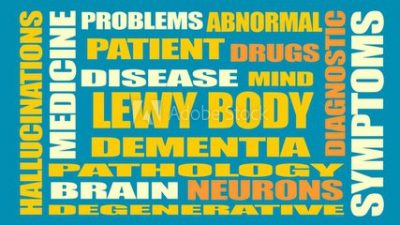 Accounting for up to 20 percent of all forms of dementia, Lewy Body Dementia affects approximately 1.4 million Americans. Lewy Body Dementia (LBD) is the second most common cause of progressive dementia behind Alzheimer's disease. LBD is also the most misdiagnosed form of dementia because symptoms are closely related to Parkinson's disease and dementia with Lewy Body (referred to as DLB).
According to the Lewy Body Dementia Association, LBD is a progressive brain disorder in which Lewy bodies ( abnormal deposits of a protein called alpha-synuclein) build up in areas of the brain that regulate behavior, cognition, and movement.
LBD is a complex disease that presents a wide range of symptoms such as autonomic body functions, such as blood pressure control, temperature regulation, and bladder and/or bowel function. LBD is progressively debilitating.
Like Alzheimer's disease, LBD impairs thinking, such as memory, executive functioning (planning and processing information), or the ability to understand visual information. In addition, patients with LBD may fluctuations in attention or alertness, and Parkinson's-like symptoms such as movement disorders including tremors, stiffness, slowness and difficulty walking, hallucinations and alternations in sleep and behavior.
LBD is a complex disease and challenging for the persons living with as well as their caregiver. Here are some tips and resources for care partners:
A person with LBD may need assistance with tasks like dressing and bathing. This may cause frustration and anger, so caregivers need to understand that these processes may be much slower as the disease progresses.
As cognitive functioning declines, a person may become anxious, frustrated and embarrassed. Care partners should provide encouragement and certainly be able to assist with physical needs as the disease progresses.
Support groups are often lifesavers for care partners. Being a community of people with whom you share the same challenges can help emotionally, physically and spiritually.
Seek out education and resources. The Lewy Body Dementia Association (LBDA) is a national nonprofit health organization dedicated to raising awareness of Lewy body dementia, supporting people with LBD, their families and caregivers, and promoting scientific advances. Through outreach, education and research, LBDA supports all those affected by Lewy body dementia. http://www.lbda.org
Keep a journal of your care partners physical and emotional changes that you bring with you to each doctor's appointment. This will help you work together with your healthcare professionals in managing medications, understanding what to expect as the disease progresses. This is critically important in our complex healthcare system. Learning to be an advocate for your loved one makes you a strong partner in the healthcare team.
There is currently no cure for LBD. Because it is such a complex disease, caregivers often ride a rollercoaster of emotions. It's critically important that caregivers take care of themselves as they care for the needs of their loved ones. Learning to ask for help, staying connected to others for support and balancing your needs should be top priority.
Pam Brandon is President/Founder of AGE-u-cate® Training Institute and a passionate advocate for older adults and those who serve them. She is the creator of the internationally acclaimed Dementia Live® Simulation and Awareness program, helping caregivers worldwide better understand those who are living with cognitive impairment.
http://www.AGEucate.com