Memory Care: Events are forgotten, but feelings linger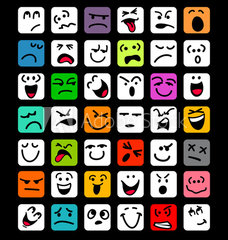 For people in memory care, emotions may outlast memory of the event that triggered the emotion. This is according to a study by Justin Feinstein. In other words, if a person with dementia has a happy experience, say from a family visit, he will continue to feel happy for a period of time even though he forgets the actual visit. The same goes for sad or angry feelings. Memory care professionals sometimes question if their efforts have a lasting effect. Insight from this study suggests that yes, they do.
Families often avoid visiting loved ones with dementia, assuming that the visit won't be remembered. They ask, So what difference does it make? If emotion lingers even after the memory is gone, then it might make a big difference.
While the elder may not remember the visit, pleasurable feelings it elicits live on even though the person can't say why she feels good. This is important information for families. Their visits positively impact quality of life—the feelings of connection lives on! Anyone with a loved one with dementia, perhaps the most important thing is to show up and create positive moments. Step outside in the sunshine, share music, hold hands, look at flowers. Activities don't need to be elaborate. Anything that creates pleasure may make a lasting difference.
As Maya Angelo says, "They won't remember what you said but they'll remember how you made them feel."