How Can we Avoid and All-Out Family Feud over Mom's Teapot?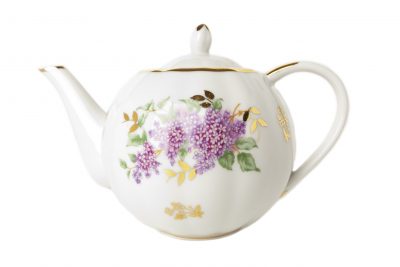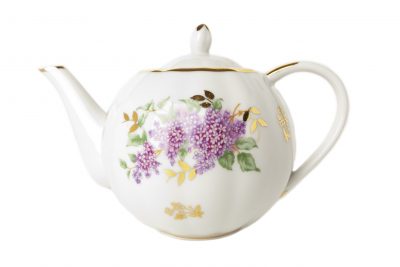 I was very fortunate, for when my sweet mom passed, no one else asked for "the teapot". It wasn't particularly pretty, and certainly of no monetary value. But to me it was priceless reminder of the tender moments we had together to talk about an endless number of topics that mothers and daughters share. Often accompanied by a scrumptious homemade sweet, we always had back-up favorites in the freezer so we were never without an accompaniment for our favorite Bigelows "Constant Comment". When we weren't chatting and sipping, we would often play a quick game of Yahtzee, Gin Rummy or in latter years, our absolute favorite go- to game, Rumikub.
Being the last of 5 girls, I suppose Mom had more time for girl time than the businesses of her earlier life. The teapot symbolized was our shared, sacred time together that will always be treasured.
What happens when those special items are sought after by more than one family member? All too often, that's when the family fireworks erupt. Surrounding that item may be emotional and sentimental feelings that a person (s) may long to hold onto. There is nothing wrong with this... unless there is one item and multiple people who want it!
How can we avoid World War III? As I remind aging parents, especially those who are downsizing or contemplating who gets what of the family heirlooms, you do have options in passing on your personal belongings.
The safest way (in terms of avoiding family feuds) is to gift it while you can make the decision to do so. Talking to various family members about what they would like also helps narrow the choices. Our parents lovingly started putting names on items that one of the children or grandchildren has requested along the way. Of course, it was their decision, but for the most part, they did this fairly and with thought put into why the family member wanted certain items. Most were tied to memorable occasions, special trips or life events which included that person.
When it came time for the "major downsizing" when they moved to a retirement community, for all other items, some which has value, my mom created a well thought-out lottery which had items grouped by approximate value. We were each given an option to choose one from each category. For the most part, this execution of non-titled property was brilliant! They knew who was getting what, and each child was the recipient had at least one top item of the various groups. My parents were happy to lighten their load, and us kids were thankful for the opportunity to be a part of the process, knowing both our wishes had been fulfilled.
My parents also enjoyed many years of seeing their treasured things in our homes, knowing they no longer had to care for them or worry about what would happen to them when they passed.
Does this plan always work? I can tell you most certainly that no it does not. Maybe because no one wanted to part with the "stuff", children couldn't agree on anything, so parents gave up, or the topic was never broached. There are many other reasons, like sudden illness, estrangement or unfortunately and sadly, children that announce they want nothing of their parents. Personally, I think this is not very compassionate. Many of our parents came from the depression-era, and they worked very hard to acquire what they had, and for the most part, these items were treasured, as it was before everything on the planet could be mass or re-produced at a fraction of the cost.
When I talk with families, I often ask what they are gaining, except hurt feelings, by wincing at the idea of taking mom's "junk". Instead, encourage and even help your parents inventory their belongings, asking what they would like to keep and what items they would like to pass on now. These treasures make wonderfully thoughtful birthday and holiday gifts, and with some coaching and ideas of how to creatively get this often insurmountable task done, take it one step at a time.
Pam Brandon is President/Founder of AGE-u-cate Training Institute, a passionate advocate for older adults and those that serve them.