Unlocking Creativity and Connection: A Intergenerational Art Program for Dementia Care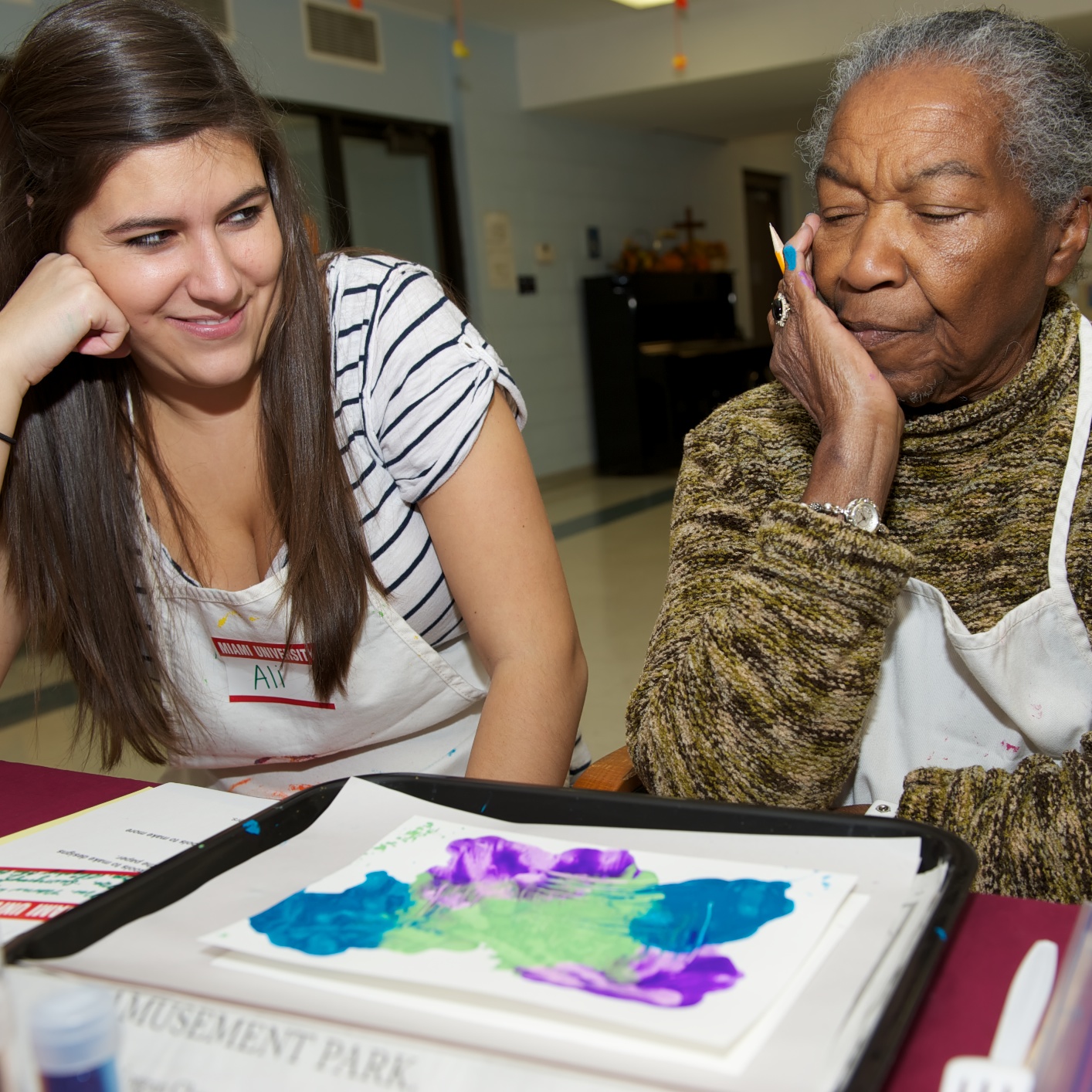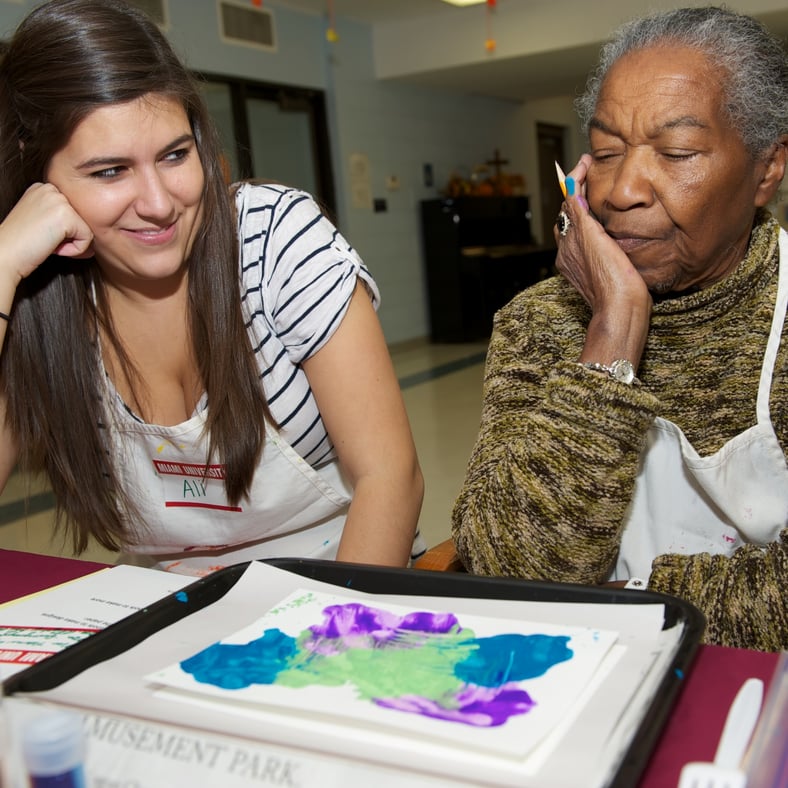 Aging Service Providers across the spectrum are well aware of the social isolation and loneliness public health crisis among older adults, especially people living with dementia.
The question often is - how can we help address the vast needs with limited resources and staff?
Opening Minds through Art (OMA) is an intergenerational abstract art program for people living with dementia that checks all the boxes for an innovative community-facing program.
Let's review the top 5 features that can make OMA a winner:
An evidence-based history of success. OMA was founded in 2007 by Dr. Elizabeth "Like" Lokon and is headquartered at the Scripps Gerontology Center and Ohio Center of Excellence at Miami University. Over 200 sites across the US and Canada offer the program to their local communities.

OMA is intergenerational. Pairing students or community volunteers with older adults living with dementia builds bridges in the local communities, supporting global dementia-friendly initiatives, including social connectedness, improving quality of life and well-being, and changing public perceptions and attitudes.

No art experience is required! For many people, seeing the word "art therapy" may prompt images of graduate-level artists. The OMA model is uniquely grounded in abstract artwork, allowing the leader, volunteer, and person living with dementia the freedom of expression to take a "hodge podge" and create beautiful art. Some pieces are even displayed in galleries and museums!

OMA offers an easy-to-learn framework of skill building, program implementation, and creative tools to initiate and sustain the program in a variety of settings.

It's affordable! Last but not least, OMA is accessible to just about any organization. Even small, community-based organizations such as volunteer-run memory cafes can afford to train someone as an OMA instructor.
Students and volunteers have witnessed the power art has to draw older adults with dementia out of their shells and connect with others while increasing their self-esteem and self-worth through creating art in the community with others.
After introducing this activity into their organization, OMA has changed how staff sees residents. So many times, it is assumed that a person with progressive memory loss cannot learn new things or change their behavior. OMA can show staff that their residents can indeed learn, grow and create! Changing this perspective leads to more person-centered care and improved quality of life and quality of care. Additionally, when the self-worth and self-esteem of residents change, and they feel more capable and engaged, they can better advocate for themselves or become more content and happier in their own environments. Who wins? Residents, staff, and families.
For an aging service provider, such as a CCRC, assisted living, memory care, or skilled nursing facility that has implemented the OMA program, it's an excellent opportunity to turn that outward into a community-facing event. Invite others to witness the transformative power of art creation with OMA's award-winning model.
Sign up today for the OMA course and make a difference in your community